Jutting out of the hillside off of Interstate-5 in Tacoma, the LeMay Car Museum is something of a giant bat cave of automotive delights. Fortunately for us, this local wonder is open to the public and staffed with the most friendly and knowledgeable car enthusiasts you will find. 
"Have you ever seen so many Saleens in one place?" asked a gentleman in a red shirt. "Definitely not," I answered, trying to think if I've ever seen one before. Tom, one of the docents at the LeMay Car Museum gave me an impromptu VIP tour of the Saleen exhibit. Before Elon Musk was a household name, there was—and is—Steve Saleen, a legend in the auto community who is known for bringing race-performance cars to the street. (Think bespoke performance married with the mass tested reliability of major auto companies.) 
Tom showed me some of the unique aspects of Saleen cars, including how to tell what's under the hood according to a particular color code. Saleen marks every car with a unique serial number, and since this isn't mass production, we are talking about 3-digit numbers. Know the color, and you will know which car has a 400 vs 800 horsepower engine. 
The jaw dropper of the Saleen exhibit for me was his 2005 Ford GT design. It is evocative of a spaceship with elegance and style to spare. Saleen designed, manufactured, and assembled this car, of which only 4,000 were made. The one on display is VIN #1996, coinciding with Ford's win at Le Mans.
The museum layout is designed like a parking garage, but more serene and open. One level down, I found a gorgeous Frankenstein of a car, the Ferrarambo. Glenn, another docent at the museum, shared with cheer how a car collector by the name of Mike Warn had the idea to combine an engine from a totaled Ferrari with a body of an AMC Rambler. Divers Street Rods out of Sultan, WA built this beauty. Their website has a lot of photos from the busted Ferrari all the way to the awards ceremonies. The result is a sweet ride that looks like it would leave any other wagon in the dust. The engine is on full display, taking up most of the rear seating area. Painted Ferrari red and finished with exquisite detail, I had to go back mid-visit to check it out again. Glenn and I commisserated on our love for all things Ferrari and the like while sporting our daily driver Kias. Not all aficionados have a collection, but it gets us to the car shows.
Behind the Ferrarambo is a set of CXC racing simulators to test your race car driving skills. This ain't Dorky's Arcade—these are professional grade simulators. I had to make my way out of the museum so I didn't get to try the simulator, but considering I wanted to return to the museum before I even left, I'll definitely be back! If you have been curious as you drive by the museum, I highly recommend that you visit.
LeMay is also much more than just Saleens and Ferrarambos. There are several exhibits to explore and a collection of hundreds of cars, from Model Ts, Nascar race cars, two Deloreans, a sweet Crosley, and much more. You can see a lot of the museum in an hour, but I would give it two hours to not feel rushed. If you'd like a break, there's a cafe above the gift shop that faces the main level and offers views of the Foss Waterway Bridge.
Find out more about the museum here:
2702 East D Street Tacoma, WA 98421
253.779.8490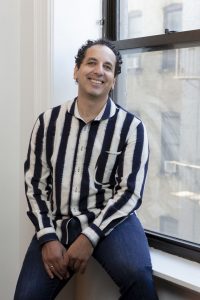 Have any questions about living in Tacoma? REALTOR® Andrew Mikhael is happy to chat! You can reach out to him at 253-444-6912 and at andrew@windermere.com.
---