What are your priorities when looking for a new gym to join? Cleanliness? A big weight room area for your deadlift and squats? Unusual, niche equipment? Structured classes? Flexible hours?
Anytime Fitness in Gig Harbor might just be the first gym I've seen that accomplishes all this and more. Not only are the amenities top-notch, but the entire gym is kept meticulously clean. Friendly staff members are constantly maintaining the high level of cleanliness and I've noticed that members do their part as well, putting away weights when they're done and being considerate of others in general. I also appreciate that there are several bathrooms (all private), and some even have showers.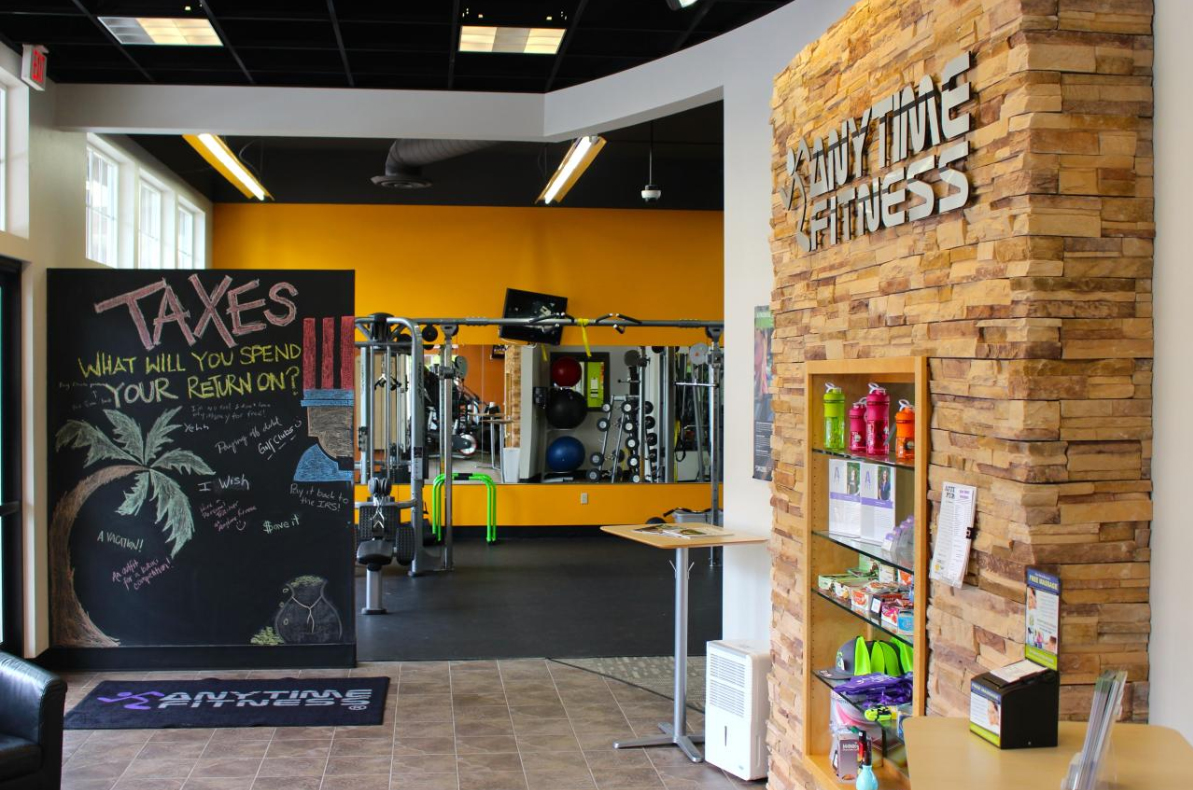 Equipment Highlights
The weight area is plentiful with many bars (even labeled for specific uses), hex and pro dumbbells, kettlebells, Rogue competition and bumper plates, curl bars, power racks, sleds, plyometric boxes, sandbags… you name it. And most importantly, you have enough space to use it all without knocking into anyone.
If all those weights make you think that Anytime Fitness is just a powerlifter's dream gym, think again. On the opposite end of the gym is a variety of cardio machines including a Jacob's Ladder. This thing is torture. I aspire to be able to use it for more than two minutes. You strap yourself in and "climb" the ladder rungs. Want to torture yourself? You can compete with other members by logging your climbs and see who can finish the Mt. Everest Challenge. Climb 29,035 feet of this madness to claim your t-shirt and a place in Anytime Fitness immortality (aka their Instagram page).
In between the weights and cardio, you'll also find many weight machines to fill in the gaps in your workout. And, adjacent to the cardio machines is a stretching corner fully equipped with resistance bands, foam rollers, and more.
First-Rate Service
A ton of specialized equipment is not worth much if you can't figure out how to use it. That's where the classes come into play. If you prefer to give your brain an hour off and do what you're told, a class at Anytime Fitness with one of their trainers will whip you into shape. They offer team workouts and personal training. New members start their onboarding with a fitness assessment and personalized workout plan so you can begin your Anytime Fitness experience informed and prepared for success.
One of the other big perks of belonging to this gym is that you can fit your workouts in literally whenever you want. Anytime Fitness is not just a catchy name—the gym really is open 24 hours a day for members (visitors and guests must come during staffed hours). You get a key fob so you can unlock the front door whenever you want to stop by and work out.
***
Before moving to the area, my wife and I would visit for a month or two at a time, and as we wanted to keep up with our fitness, we looked for local gyms to join. The staff at Anytime Fitness easily accommodated our needs for a short-term membership, and since we loved working out there, joining once we finally moved here was an easy decision. Joining as a couple or family also improves the monthly rate.
Thinking of becoming a member of Anytime Fitness? Just visit during staffed hours and someone can give you a tour and tell you more about it. This is a gym you will actually WANT to visit!
Anytime Fitness – Gym in Gig Harbor
Located at 5275 Olympic Dr NW Gig Harbor, WA 98335
(253) 509-2747
Staffed Hours
Monday & Tuesday:               10:00 am – 7:00 pm
Wednesday & Thursday:        10:00 am – 6:00 pm
Friday:                                     12:00 pm – 5:00 pm
Saturday:                                10:00 am – 2:00 pm
24/7 Access for Members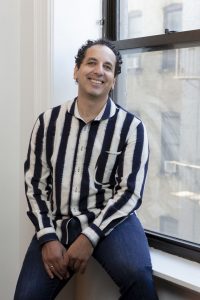 Have any questions about living in Gig Harbor? REALTOR® Andrew Mikhael is happy to chat! You can reach out to him at 253-444-6912 and at andrew@windermere.com.
---