Feeling the COVID-19 quarantine blues? Getting restless watching Netflix and not chilling? Here are some things to help tide you over between checking Facebook for all the wonderful Costco toilet paper status updates. Everything listed below is free.
 ONLINE MAGAZINES
Do you have a Gig Harbor library card, or one from any Pierce County library system? If so, you have all you need to access thousands of free magazines on the RBdigital app on Apple and Android by using your card. I was blown away by the selection—the library offers 3,788 titles. (By contrast, the New York Public Library's online magazine app has 103 titles.)
Whatever your hobby, industry, or interest may be, there are likely dozens of magazines to choose from. Are you a cyclist? You've got 51 cycling magazines inside. Foodie? Pick from 183 magazines about food and cooking. Some of my favorite finds: two of my all-time favorite architecture magazines are here, Detail (all about architectural details of world class buildings), El Croquis (each issue is dedicated entirely to the work of one architect). Home Design also caught my eye because my work has been featured there twice, including the most recent issue (shameless plug). In the food and cooking department, I can't wait to get into Cook's Illustrated and the English version of Tapas.
METROPOLITAN OPERA STREAMS
The Metropolitan Opera has closed but is offering everyone free access to HD recordings on a daily schedule (normally you have to have a paid subscription to watch these recordings). Each one of the "Nightly Met Opera Streams" will be available starting at 7:30pm EST/ 4:30pm PST on metopera.org and will be available for 20 hours. The first week's schedule is up now.
Two highlights from the Met that I can't wait to see are Carmen and Onegin. Take a look on the Met's YouTube for clips of that Carmen performance. Elīna Garanča is a captivating and saucy Carmen. Onegin features Gergiev conducting, Renée Fleming. and Dmitri Hvorostovsky performing. Fleming described the late Hvorostovsky as the greatest singer she's ever seen. I didn't know anything about Gergiev until the Mariinsky Ballet came to NYC one year. A Russian woman imprinted in my brain, go see them when Gergiev conducts, over and over. I did, and it was a magical experience. With a cellist wife, I have grown my appreciation for not just musicians, but also conductors. Gergiev is a favorite up there with Levine and Rattle.
SEATTLE SYMPHONY STREAMS
Seattle Symphony is also closed but is streaming free rebroadcasts and live-streams. You can tune in here.
KEN BURNS BASEBALL
All sporting events are cancelled but we can watch this classic sports documentary. Ken Burns has instructed PBS to stream his film "Baseball" for free on PBS online and in their app.
CHESS
Is chess a sport? If so, then it might be the only sport left standing. The Candidates Tournament begins this week. Will Caruana redeem himself? Will Anish Giri draw himself to the championship table? Will Grishuck dark horse them all? If you know what I'm talking about, let's get a game going on lichess.
HAND SANITIZER
Last but not least! You are rewarded for getting to the end of this post. Hand sanitizer is liquid gold right now. The University Place-based Chambers Bay Distillery is making and giving away free hand sanitizer. Given the latest news about takeout only, please make sure to call them first to see if anything has changed with this offer. (Chambers Bay Distillery 2013 70th Ave. W., University Place, 253-292-5962)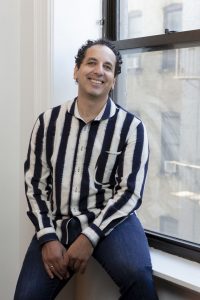 Have any questions about what's happening in the Pierce County real estate market right now? REALTOR® Andrew Mikhael is available to chat! You can reach out to him at 253-444-6912 and at andrew@windermere.com.
---